The adventures of Lori Buff, a studio potter and teacher, as she makes ceramic art and enjoys life with friends, family and some dogs. Travel and other interesting stuff is also discussed.
Featured
Get link

Facebook

Twitter

Pinterest

Email

Other Apps
Teapot Tuesday
Blogger, potter and friend Gary Rith has started a new theme of Teapot Tuesday. This sounds like fun because people make so many different styles of teapots. Have you ever going to a teapot show or looked through Lark's 500 Teapot's book? You'll find so many creative and fun ideas there.
I tend to make very traditional teapots. I like for my functional pottery to be used. I also like to make them beautiful because their is something about the act of serving tea that feels special to me, even when I'm just serving it to myself. It always feels a bit garish to boil the water in the microwave, drop the teabag in the mug and let it steep for a few minutes then toss it away. Yes, I do this, probably much more often then I make a pot of tea and treat myself well. Either way, the tea is enjoyed in a hand crafted vessel.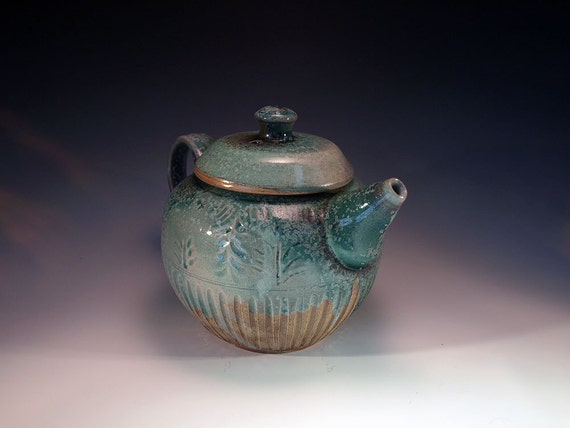 Woodfired Tea Pot
This tea pot was fired in the wood kiln at Penland School of Crafts. You can see more pictures and read more about it at my
Etsy Store
.
Check out the gallery page -
Future Relics Gallery
by Lori Buff
Get link

Facebook

Twitter

Pinterest

Email

Other Apps
Email Post
Popular Posts
Get link

Facebook

Twitter

Pinterest

Email

Other Apps
14 comments