The adventures of Lori Buff, a studio potter and teacher, as she makes ceramic art and enjoys life with friends, family and some dogs. Travel and other interesting stuff is also discussed.
Featured
Get link

Facebook

Twitter

Pinterest

Email

Other Apps
Drawing in the Sunshine
Their is always something comforting about a sunny day. When the weather is nice enough to be outside I'm always looking for some way to get outside. Some pretty day's I've been very tempted to drag my wheel outside onto the deck. But that's a lot of work and it seems like a good way to pull a muscle or something not fun.
The solution is to take my decorating outside. I can sit in the doorway of the studio and listen to music or an audio book while I draw and carve. Needless to say, with the weather as cold and ugly as it's been I have not done any of that in a while. Which means I am down to one last dragon mug. So today, I threw some mugs to carve while sitting in the sun. Okay, I still have to wear a heavy sweatshirt but it's better than a parka.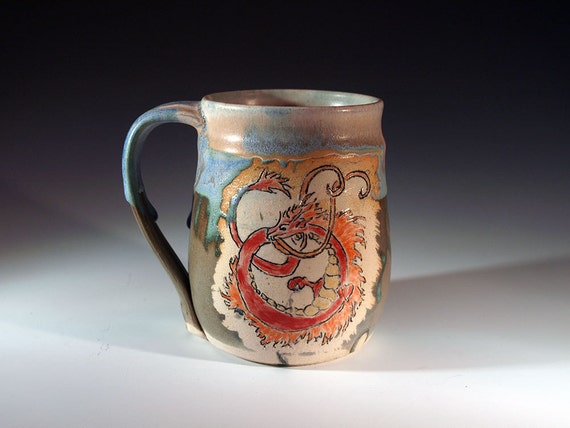 Red Dragon Stein
What do you like to do in the sunshine?
Check out the gallery page -
Future Relics Gallery
by Lori Buff
Get link

Facebook

Twitter

Pinterest

Email

Other Apps
Email Post
Popular Posts
Get link

Facebook

Twitter

Pinterest

Email

Other Apps
14 comments